Podcast: Play in new window | Download
Subscribe: Apple Podcasts | Google Podcasts | Stitcher | Email | RSS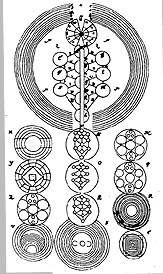 In this podcast I attempt to create a new system that combines Kabbalah, evolutionary biology and psychology, and Landmark Education's transformational technology.
I start with Kabbalah's take on the birth of the Universe, the origin of the souls…
I continue with the nature of the souls… what the souls are up to
while they battle it out with their own receiving nature, and the Opponent, the selfish gene… aka the ego.
Then I share what was the process I went through myself, in the past 20 years, that raised my vibration to 940, and that allowed me to bring down the Light for myself and for people I work with.
Enjoy.